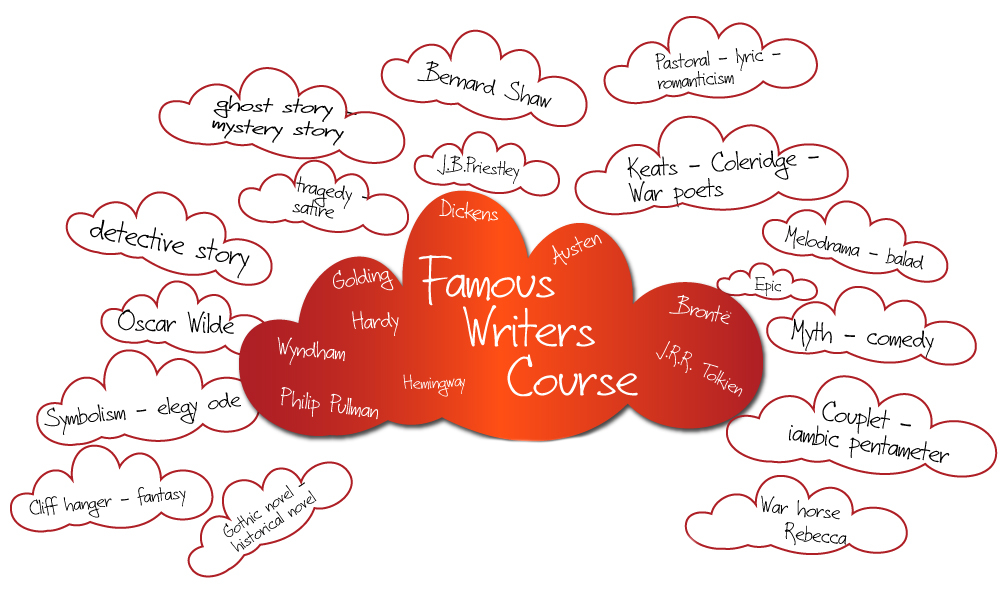 For 11 to 16 year olds
Do you love English? Are you an avid reader who doesn't feel as though you get enough variety in school? Do you want to experience your favourite English books in an authentic English setting? Then this Famous Writers course might be for you
We will be exploring a wide range of both classical and contemporary writers. Some will be poets, some novelists and some will be playwrights. They will have something in common though, they are all considered "great".
We will be looking at why they have received this label. We will be reading, reciting, acting, examining closely the style of their work, appreciating their metaphors and similes and understanding their works in the historical context .
Sometimes we will be linking up the novels with paintings and music depicting the same period and frequently our exploration will entail us understanding the geography where the author was brought up or where the novels are set.
Some of you will be encouraged to read more of their works and some of you will be encouraged to write using similar styles and patterns.
There is a choice of genre and historical period to select from but all courses will involve at least three writers.
You will leave feeling that at last you have had the opportunity to really study and enjoy your best subject, English .
On this course we will have an extra young student teacher joining us so there will be a team of three.